ALUMINIUM FITTINGS | Aluminium Buttweld Fittings | Aluminium Forged Fittings | Aluminium Casting Fitting
6063 Aluminium Fittings | 6061T6 Aluminium Fittings | T651 Aluminium Fittings | 6082 T6 Aluminium Fittings | T651 Aluminium Fittings | 5052 Aluminium Fittings | 5083 Aluminium Fittings | 5086 Aluminium Fittings | 7075 Aluminium Fittings
SOLITAIRE OVERSEAS is a leading Aluminium Fittings stockist, Aluminium Fittings exporter and Aluminium Fittings supplier. Our materials are manufactured in state of art facility providing best quality and timely delivery to our clients.
We are well known for our quality and fast delivery. We are the first choice for fast delivery and premium quality materials.
We offers Aluminium Elbows – Long Radius, Aluminium Elbows – Short Radius , Aluminium Reducing Elbows, Aluminium 45° Elbows, Aluminium Tees, Aluminium Reducers, Aluminium Concentric Reducers, Aluminium Eccentric Reducers, Aluminium 3D Elbow , Aluminium 5D Elbow, Aluminium Stub Ends, Aluminium Crosses, Aluminium Reducing Crosses , Aluminium 180° LR Return Bends, Aluminium 180° SR Return Bends, Aluminium Pipe Bends / Piggable Bends, Aluminium Couplings, Aluminium Pipe Nipples, Aluminium Forged/Plate Cut Rings, Aluminium End Caps, Aluminium Forged / Plate Circles, Aluminium threed union, Aluminium weld union, Aluminium hex union, Aluminium buttweld pipe cap, Aluminium threaded pipe cap .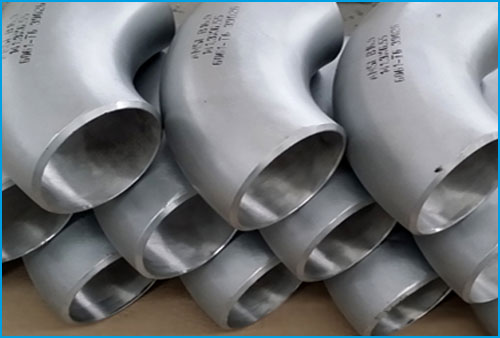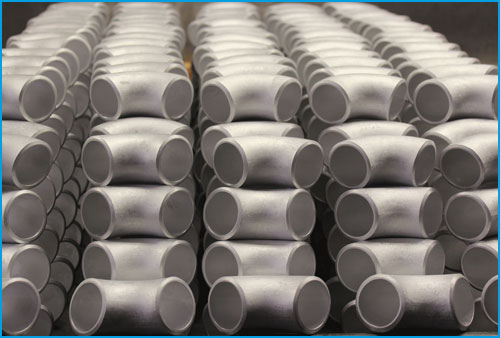 Solitaire Overseas can supply aluminium fittings as below:
Butt weld Fitting

Forged pressure Fitting

Casting Fitting

Size:

SMLS upto 24", Welded upto 60"

1" to 4"

80bar to 200bar

Form:

Seamless, Welded

Threaded, Socket weld

Threaded, Socket weld, butt weld

Type:

Elbows: 45°,90°,180°
Cross:  equal, reducing
Olet:  Socket, Weld 

Tee:  equal, reducing, lateral
Pipe cap:  butt weld, threaded   
Union:  threaded, weld, hex, round 

Reducer: rec, ecc.
Nipple: hex ,round
Bushing
Hydraulic fittings

Type:

Single Ferrule, Double ferrule, Cut ring, Welding

Pressure Class:

20bar to 500 bar

Content:

37° JIC Flare Fittings, Hy-Lok Tube Fittings (2 ferrule), DIN 2353 Fittings , JIS Bite Type Fittings, Weld Fittings, ZCO O-Ring Face Seal Fittings (adaptor, connector, union, bulkhead union tee , cross, elbows in ferrule, hose, single ferrule, double ferrule and cut ring type.)

Features:

For ship building and marine projects. can provide with GL, LR, NK, DNV, BV inspection
EXPORTING ALUMINIUM PIPE FITTINGS:
With huge stock and worldwide networks, SOLITAIRE OVERSEAS is one of the most prefereed vendor for export of Aluminium Fittings , Aluminium Buttweld Fittings , Aluminium Forged Fittings , Aluminium Casting Fitting to INDONESIA, AUSTRALIA, CANADA, USA, NEW ZEALAND, DUBAI, SAUDI ARABIA, TANZANIA, MOROCCO, CHILE, PERU, KENYA, THAILAND, ENGLAND, PHILLIPINES, DUBAI, QATAR, JORDAN, KUWAIT, OMAN, ETC.
ADDITIONAL REQUIREMENTS:
We can offer pickling or shot blasting as an additional service as per client requirements. For any enquiries please mail on mahir@solitaireoverseas.com or get in touch with MR VISHAL SHETH - +91-9619103479
OUR SUMMARY :
Reviewer :
Review Date :
Reviewed Product :
Aluminium Fittings Supplier Exporter
Author Rating