stainless steel 1.4724 PIPE & TUBES | 1.4724 stainless steel PIPE | DIN: X10CrAl13/ 1C256 stainless steel PIPE and tubes | DIN: X10CrAl13 SEAMLESS PIPE
1C256 SEAMLESS PIPE | DIN: X10CrAl13 ERW TUBE | DIN: X10CrAl13 SEAMLESS TUBE | 1C256 TUBE | SS 1.4724 TUBE
SOLITAIRE OVERSEAS is a leading stockiest, exporter and supplier of stainless steel 1.4724 pipe & tubes. these are high temperature ferritic stainless steel materials. These materials has exceptional resistance to reducing sulfurous gases & oxidation in air. SOLITAIRE OVERSEAS is committed to tradition of quality engineering excellence and continuous improvements to meet or exceed expectation of customer in respect of quality and timely delivery of product. Having a huge inventory for both seamless and erw tubes, SOLITAIRE OVERSEAS is able to cater all emergency requirements of the client.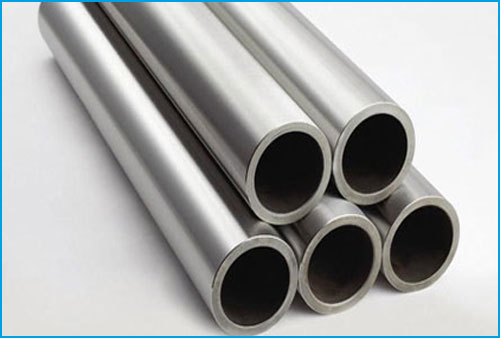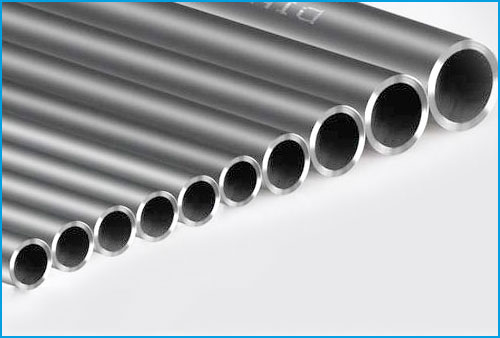 1.4724 PIPES AND TUBES (DIN: X10CrAl13/ 1C256) Specification:

SIZE:

1/2" TO 24"

THICKNESS:

SCH 10, SCH 20, SCH 40, SCH 60, SCH 80, SCH 120, SCH 160, SCH XXS

LENGTH:

6 MTRS, 12 MTR, SRL, DRL OR AS PER CUT SIZE REQUIRED BY CLIENT

MATERIAL AVAILABLE IN
SS 1.4724 PIPE & TUBES
(DIN: X10CrAl13/ 1C256):

1.4724 PIPE
SS 1.4724 SEAMLESS TUBES
DIN: X10CrAl13 SEAMLESS PIPE
DIN: X10CrAl13/ Sandvik 1C256 ERW PIPE
1C256 SEAMLESS TUBE
1C256 TUBE
SS 1.4724 TUBE
SS 1.4724 SEAMLESS PIPE
DIN: X10CrAl13 SEAMLESS TUBE
DIN: X10CrAl13 ERW TUBE
1C256 SEAMLESS PIPE
APPLICATION OF 1.4724 PIPE & TUBES (DIN: X10CrAl13/ 1C256):
SS 446 PIPE & TUBES is used in various industries like petrochemical, chemical, oil & gas, fertilizers, paints, etc. Due to its high strength it is used in very critical applications. Solitaire overseas is a one stop solution for all your high temperature ferrite stainless steel. These materials have high resistance to corrosion, higher strength then most of the materials in stainless steel family and very good weld ability. Hence 1.4724 materials is now became first choice of most of the end-users.
EXPORTING 1.4724 PIPE & TUBES (DIN: X10CrAl13/ 1C256):
With huge stock and worldwide networks, SOLITAIRE OVERSEAS is one of the most prefereed vendor for supply of
1.4724 PIPE & TUBES (DIN: X10CrAl13/ 1C256). SOLITAIRE OVERSEAS regularly exports 1.4724 PIPE & TUBES (DIN: X10CrAl13/ 1C256) to INDONESIA, AUSTRALIA, CANADA, USA, NEW ZEALAND, DUBAI, SAUDI ARABIA, TANZANIA, MOROCCO, CHILE, PERU, KENYA, THAILAND, ENGLAND, PHILLIPINES, DUBAI, QATAR, JORDAN, KUWAIT, OMAN, ETC.
We can offer pickling or shot blasting as an additional service as per client requirements. For any enquiries please mail on mahir@solitaireoverseas.com or get in touch with MR VISHAL SHETH - +91-9619103479
OUR SUMMARY :
Reviewer :
Review Date :
Reviewed Product :
Stainless Steel 1.4724 PIPE & TUBES (DIN: X10CrAl13/ 1C256)
Author Rating