COPPER TUBE & PIPE | Copper seamless pipes | copper welded pipes | copper rew pipes | copper fabricated pipes
Copper seamless tubes | copper welded tubes | copper rew tubes | copper fabricated tubes
SOLITAIRE OVERSEAS is a leading stockiest, exporter and supplier of copper pipe & tube. Our tubes are manufactured using high quality materials. SOLITAIRE OVERSEAS is committed to tradition of quality engineering excellence and continuous improvements to meet or exceed expectation of customer in respect of quality and timely delivery of product.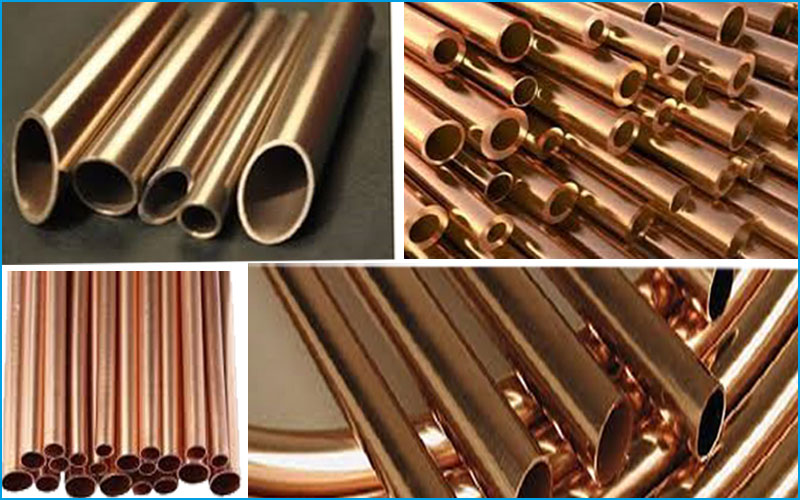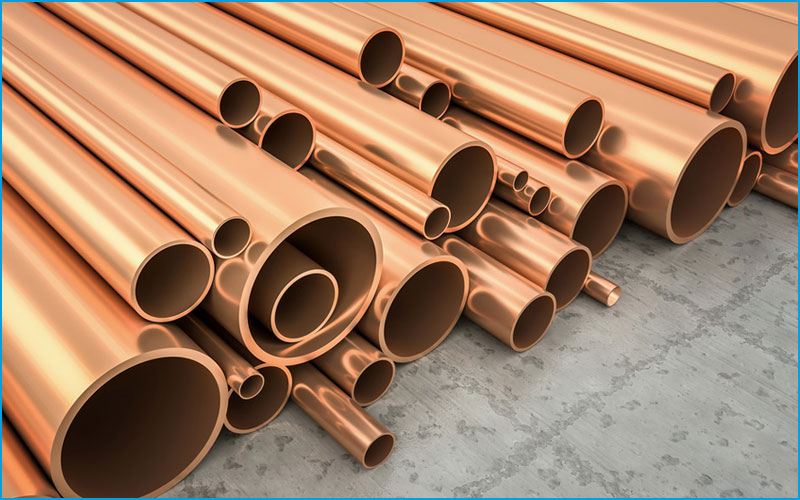 Copper Pipe & Tube Specification:

STANDARDS:

Material can be manufacturer as per BS, ASTM, DIN, EEUMA, GOST, JIS or any other international specification as per clients requirement.

OD:

6 MM UPTO 250 MM

WALL THICKNESS:

UPTO 15 MM

LENGTH:

Single Random, Double Random, Cut Length

TYPES:

Copper Pipes and Tubes for ACR Application
Copper Tubes for General Engg and Electrical Purposes
Copper Plumbing Tube
Medical Grade Copper Pipes
SEAMLESS COPPER PIPES
Medical Grade Copper TUBES
SEAMLESS COPPER TUBES
Copper Tubes for Heat Exchangers & Locomotives
Copper Tubes for Marine Application
Copper Tubes for Heating Application & Solar Panels
Copper Tubes (Air Conditioning Systems and Refrigeration Systems)
Copper Bus Tubes For Electrical Application
Copper Tubes for Automobile Industries
EXPORTING COPPER TUBE & PIPE:
With huge stock and worldwide networks, SOLITAIRE OVERSEAS is one of the most prefereed vendor for supply of COPPER TUBE & PIPE. SOLITAIRE OVERSEAS regularly exports COPPER TUBE & PIPE to INDONESIA, AUSTRALIA, CANADA, USA, NEW ZEALAND, DUBAI, SAUDI ARABIA, TANZANIA, MOROCCO, CHILE, PERU, KENYA, THAILAND, ENGLAND, PHILLIPINES, DUBAI, QATAR, JORDAN, KUWAIT, OMAN, ETC.
We can offer pickling or shot blasting as an additional service as per client requirements. For any enquiries please mail on mahir@solitaireoverseas.com or get in touch with MR VISHAL SHETH - +91-9619103479
OUR SUMMARY :
Reviewer :
Review Date :
Reviewed Product :
Author Rating