SOLITAIRE OVERSEAS is a dynamic team of professionals committed to deliver sustainable business and value to the customers. Our Team has trained more than 15,000 individuals worldwide in Lean, Six Sigma, Project Management, Balance Score Card, TriZ, CMM, ISO 9001, SPC and SQC.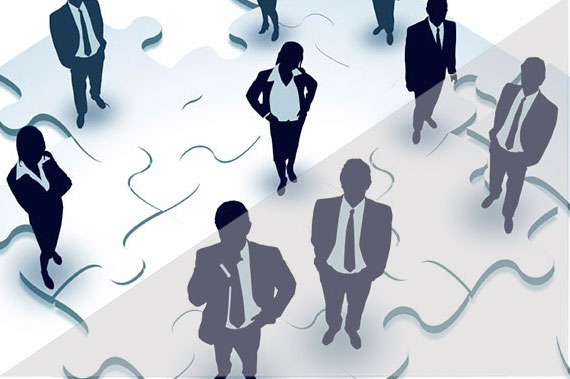 WE PROVIDE THE FOLLOWING TRAININGS:
Lean and Six Sigma Certification :- Lean Six Sigma is a management approach to business performance improvement that has blended the two individual specialisms of Lean and Six Sigma. Both management strategies are among the most used worldwide and have experienced proven success in a wide variety of industries and services. Six Sigma program both classroom and online course based on recognized syllabus like ISO, EFQM and ASQ. We conduct Green Belt, Black Belt and Master Black Belt training in Lean and Six Sigma and provide internationally recognized certifications
Project Management Training: Organizations create exclusive job positions for project management or the management of schedules, tasks and resources. Portfolio manager, project manager, project director, and project executive are some of the job titles in project management.PMP training leading to 35 PDUs required for certification of PMP (Project Management Professional) by PMI, US.
Lean and Six Sigma Consulting division has implemented process excellence and consulted more than 120 organizations worldwide in Lean and Six Sigma implementation including domains like Oil and Gas, Petrochemicals, Manufacturing, Services, IT, ITES, BPO, Banking, Transportation, Financial Services, Healthcare, Hospitals, Hospitality, Engineering, Engineering Design, Construction, Shipping, etc. In addition, we can customize and present any course at a location of your choice. For groups of five or more, these on-site classes are a cost-effective and flexible way to train your employees.
CPHQ ( Certified Professional in Healthcare Quality) Training, purpose of CPHQ certification in the healthcare quality field is to promote excellence and professionalism. As healthcare continues to evolve, more and more staff in healthcare organizations will be involved in quality. That's why it is more important than ever before to differentiate yourself as a healthcare quality professional with the Certified Professional in Healthcare Quality® (CPHQ) certification.As a healthcare quality professional, you bring together data analytics, performance improvement, risk management, patient safety and much more. The CPHQ designation provides the healthcare employer and the public with the assurance that certified individuals possess the necessary skills, knowledge and experience in healthcare quality to perform competently.
Digital Marketing Professional : SOLITAIRE OVERSEAS offers a Digital marketing training program in association with 4 mantras. Become a Google certified Digital marketing expert with a extensive 30 hrs of training
SL No

Program

Industry

Designation

1

Lean Six Sigma Green Belt

ITES , BPO , KPO , LPO, Customer Service , Operations, Manufacturing

Quality Assurance Manager

2

Lean Six Sigma Black Belt

Quality Control Manager

Quality Manager

Process Specialist

Executive Quality Assurance

Quality Head

Business Analyst

Quality Assurance Team Lead

Quality Control  team Lead

Quality Analyst

Executive Quality Control

Assistant Manager  Quality

Analytics Manager

Senior Manager

Process Specialist

Process Engineer

Manager - Business Excellence

Assistant Manager- Business Excellence & Process Improvement

Operations Manager

Deputy Manager - Process Excellence

Assistant Manager - Process Engineering

Sr. Executive - Quality

Team Leader -(NonTechnical)

3

Six Sigma Master Black Belt

ITES , BPO , KPO , LPO, Customer Service , Operations, Manufacturing






Operation Excellence Manager & AVP

Assistant Vice President

Vice President

Deputy General Manager

General Manager

Operations Manager

Head- Operational Excellence

Analytics Manager

Process Manager - Process Excellence

Head/VP/GM-Quality Assurance & Quality Control

Director- Quality

Assistant Director- Quality

Head-Quality

4

FMEA

Production/Manufacturing/Maintenance- Automobile, Electronics, Electrical, Chemical, Pharmaceutical

Project Manager-Production/Manufacturing/Maintenance

IT-Software / Software Services

Senior Design Engineer

Quality Assurance/Quality Control Manager

Engineering Design , R&D

Design Engineer

Industrial Engineer

Production Engineer

Senior Engineer

Senior Executive

Junior Quality Engineer

Senior Quality Engineer

Quality Engineer

Manager- Quality

Senior Manager- Quality

Head- Quality Control

5

Balanced score card

Banking / Financial Services / IT/ Manufacturing/ KPO/ITES/BPO/ HR

IT Operations Manager

Assistant General Manager -HR

Associate Analyst- HR Analytics

Manager-Operational Excellence

Senior Business Analyst

Manager- HR

General Manager - HR

Assistant Manager - HR

Business Analyst

6

7 QC tools training

KPO/ITES/BPO/ Manufacturing

Executive- Quality Assurance

Asst. Manager-  Quality Assurance

Manager- Quality Assurance

Asst. Manager-  Quality Control

Manager- Quality Control

Assistant Engineer

Engineer

Prodcution Engineer

Quality Analyst

Production Manager

Quality Manager

Senior Engineer

Executive Engineer

Production Supervisor

7

Lean training

Production/Manufacturing/Maintenance- Automobile, Electronics, Electrical, Chemical, Pharmaceutical

Production Engineer

Production Manager

Production Head

Production Executive

Sr. Manager - Business Excellence

Senior Industrial Engineer

Industrial Engineer

Planning Manager

Asst. Manager - Process Engineering

Production Manager / Incharge

Asst. Manager/ Deputy Manager/ Manager - Operation Excellence

Assistant Manager - Manufacturing Excellence

Production Manager

Lead - Manufacturing Process Engineer

Head - Plant

Lean Specialist

Senior Industrial Engineer

Assistant Manager - Process Engineering

Senior Engineer

Executive - QA

Assistant Manager - Manufacturing Quality Control & Quality Assurance

Engineer Lean (process Improvement)

8

Kaizen training

9

Project Management Training

IT-Software / Software Services

Project Manager

 IT-Hardware & Networking

Project Lead

Production , Manufacturing , Maintenance

Project coordinator

Insurance

Delivery Manager

ITES , BPO , KPO , LPO , Customer Service , Operations

Operations Manager

Deputy Manager

Manager

Software Delivery Manager

Production Manager

10

Business Process Management

Telecom/ISP

Process Excellence - Mentor - Manager / Sr. Manager

ITES , BPO , KPO , LPO , Customer Service , Operations

Assistant Director - Business Process Management

Manufacturing

Continuous Improvement Analyst

IT-Software / Software Services

Data Analyst

Business Process Manager

Manager - BPM

Operations Manager

Manager Operations

Application Architect - Business Process Management

Business Analyst

Associate Manager

Process Excellence Analyst

BPM Lead

Assistant Manager

BPM Architect

Manager - Business Process Reengineering

11

CPHQ

Healthcare

Doctors

Hospitals

Pharmacist

Nurses

Lab Technician

Quality Manager

Instrumentation Engineer

Quality Assurance Engineer

Quality Control Engineer

Hospital Administrator