ELECTROSTATIC PRECIPITATOR (ESP) | COLLECTING ELECTRODE FOR ELECTROSTATIC PRECIPITATOR | DISCHARGE ELECTRODE FOR ELECTROSTATIC PRECIPITATOR
ESP COLLECTING ELECTRODE MANUFACTURER | ESP DISCHARGE ELECTRODE MANUFACTURER in india | ESP COLLECTING ELECTRODE supplier
SOLITAIRE OVERSEAS is a leading stockist, exporter and supplier of Electrostatic Precipitators (ESP) in India.
Electrostatic Precipitator represent the equipment which cleans gases from the suspended solid and liquid particles carried out under the influence of electrical forces.
Electrostatic precipitators with their countless areas of application remain the most economical system for the removal of dust from industrial gases. Operating costs are reduced due to low energy consumption, and the cost of maintenance and spare parts is very low. In addition, the life expectancy of an electrostatic precipitator usually exceeds that of the upstream production units, such as kilns, mills, driers and coolers.
SOLITAIRE OVERSEAS has been supplying various types of collecting & discharge electrodes of all ESP designs (both European & American) to all ESP manufacturers in India for the last 15 years.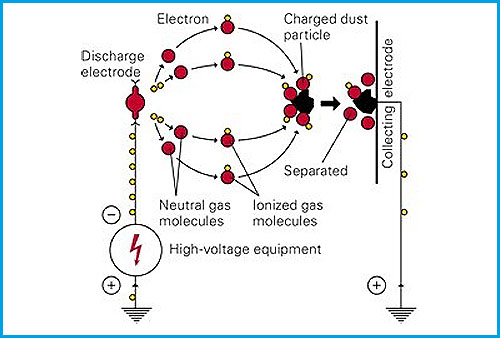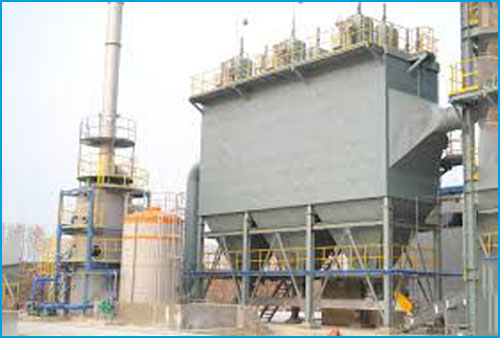 Functional description of an electrostatic precipitator:
Electrons are emitted from discharge electrodes which have been charged with a rectified negative high voltage. These electrons migrate to the collecting electrodes. As the electrons accumulate on the dust particles, the latter become negatively charged. The electric field transports them to the earthed collecting electrodes where they are deposited.
Applications:
SOLITAIRE OVERSEAS supplies a wide range of 'Collecting Electrodes' and 'Discharge Electrodes' for Electrostatic Precipitators (ESPs), which are used for controlling pollution in cement, mineral industries and in power plants, Steel, Power, Cement, Paper & other Industrial Segments.
Solitaire Overseas, the "ONE STOP SHOP" for all variety of ESP Parts. Our strength is OEM quality standards, competitive prices & single source for variety of ESP Parts.
Types:
COLLECTING ELECTRODES
Particles caught in the flow of gas move through a collector chamber or passageway containing sets of electrodes in the form of parallel plates, bundles of tubes, or simply the collector's inner walls. The plates, tubes or inner walls serve as grounded electrodes that act as particle collectors. The collecting electrodes are vibrated to loosen the particles, which fall into hoppers for collection and disposal.
DISCHARGE ELECTRODES
They are insulated electrically from the rest of the chamber and charged with high direct current. The electrical charge ionizes the suspended particles, causing them to move toward the collecting electrodes. Opposite high voltages (plus and minus) are charged on two plate grids. The positive grid charges the particles and the negative grid attracts (collects) them. The electrodes are manufactured by cold roll forming and then subjected to various post forming operations.
TRANSPORTATION OF ESP SECTIONS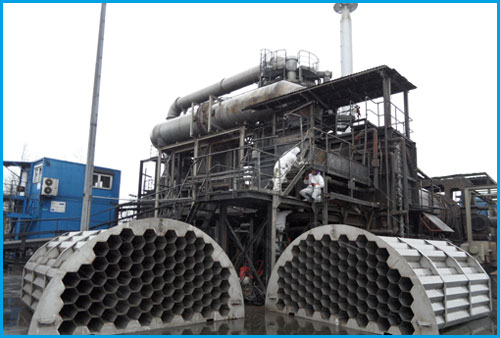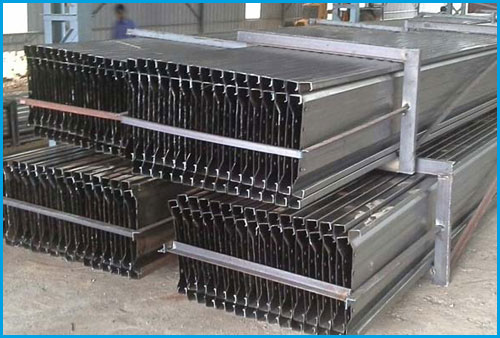 EXPORTING ELECTROSTATIC PRECIPITATOR (ESP) WORLDWIDE:
With huge stock and worldwide networks, SOLITAIRE OVERSEAS is one of the most prefereed vendor for supply of ELECTROSTATIC PRECIPITATOR (ESP). SOLITAIRE OVERSEAS regularly exports ELECTROSTATIC PRECIPITATOR (ESP) to INDONESIA, AUSTRALIA, CANADA, USA, NEW ZEALAND, DUBAI, SAUDI ARABIA, TANZANIA, MOROCCO, CHILE, PERU, KENYA, THAILAND, ENGLAND, PHILLIPINES, DUBAI, QATAR, JORDAN, KUWAIT, OMAN, ETC.
ADDITIONAL REQUIREMENTS:
We can offer pickling or shot blasting as an additional service as per client requirements. For any enquiries please mail on mahir@solitaireoverseas.com or get in touch with MR VISHAL SHETH - +91-9619103479
OUR SUMMARY :
Reviewer :
Review Date :
Reviewed Product :
Electrostatic Precipitator Discharge Collecting Electrode
Author Rating